If you use a cart page in your theme, we recommend placing the GovX ID button at the bottom of your cart. Placing the button on your cart page ensures the military discount offer is visible to customers on your site. We've made the install process as easy as the click of a button.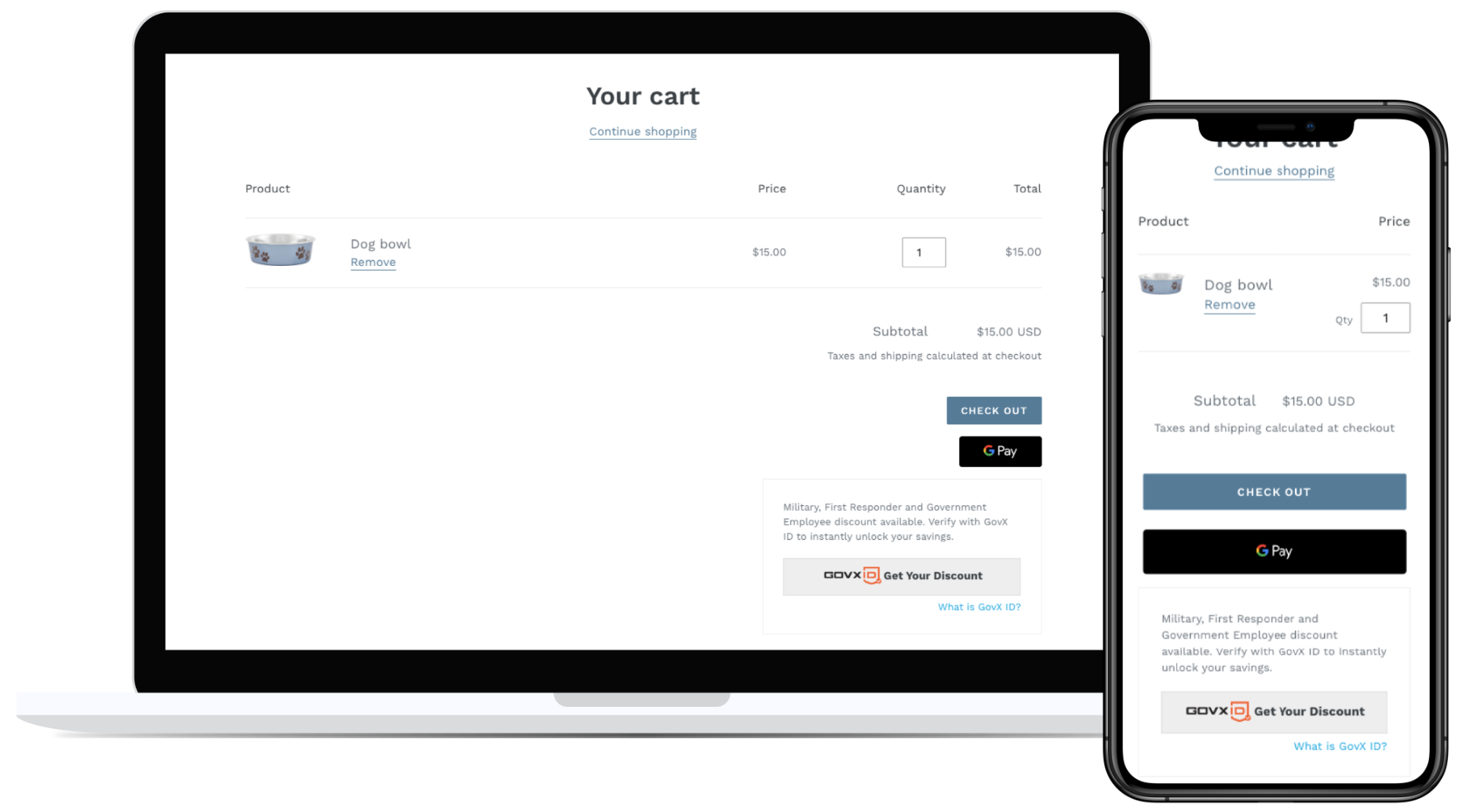 Installing the GovX ID button
To install the button, simply navigate to the Deploy section of the GovX ID app in your store admin and click the big purple "Install" button. You'll be prompted to pick an alignment for the button: left, center or right. The screenshot above shows a 'right' alignment. You typically want to line it up with the other buttons on your cart page. On mobile, the GovX ID button will always center align.
When you use the auto-install feature, we'll automatically place the button tag at the bottom of your cart.liquid.template file in your store theme. In most cases, this will look great! However, if you want to fine-tune the placement, you can also manually place the button tag in a custom location on your cart. To do this, just copy the tag from the deployment dashboard and paste it directly into your theme.
Cart Page vs Cart Drawer
This placement only works on the cart page. If you use the cart drawer in your theme, you'll have to place a custom link in your theme template. Check out our help doc on setting up a custom implementation here.
Not sure if you're using a page or a drawer? Check out our help doc here.