At GovX, we know you don't have a bunch of extra development bandwidth or budget. So, we've tried to make it super-easy to deploy the app in your store. In fact, you can deploy the app using our cart button or custom page without any coding. Just click a button and we'll auto-deploy to your store.
However, we also realize that you know your store much better than us and sometimes you may want to build a more custom implementation.
For anyone comfortable with HTML, GovX ID is extremely easy-to-use and flexible. You can open verification from anywhere in your store by embedding the custom link we provide using a <a> tag in your theme HTML. For example, you can embed the link directly into your website footer or navigation or even build a custom button. This link will work anywhere in your store.
Just be sure to embed the full link exactly as shown above. Truncating any of the parameters will cause it to not work properly.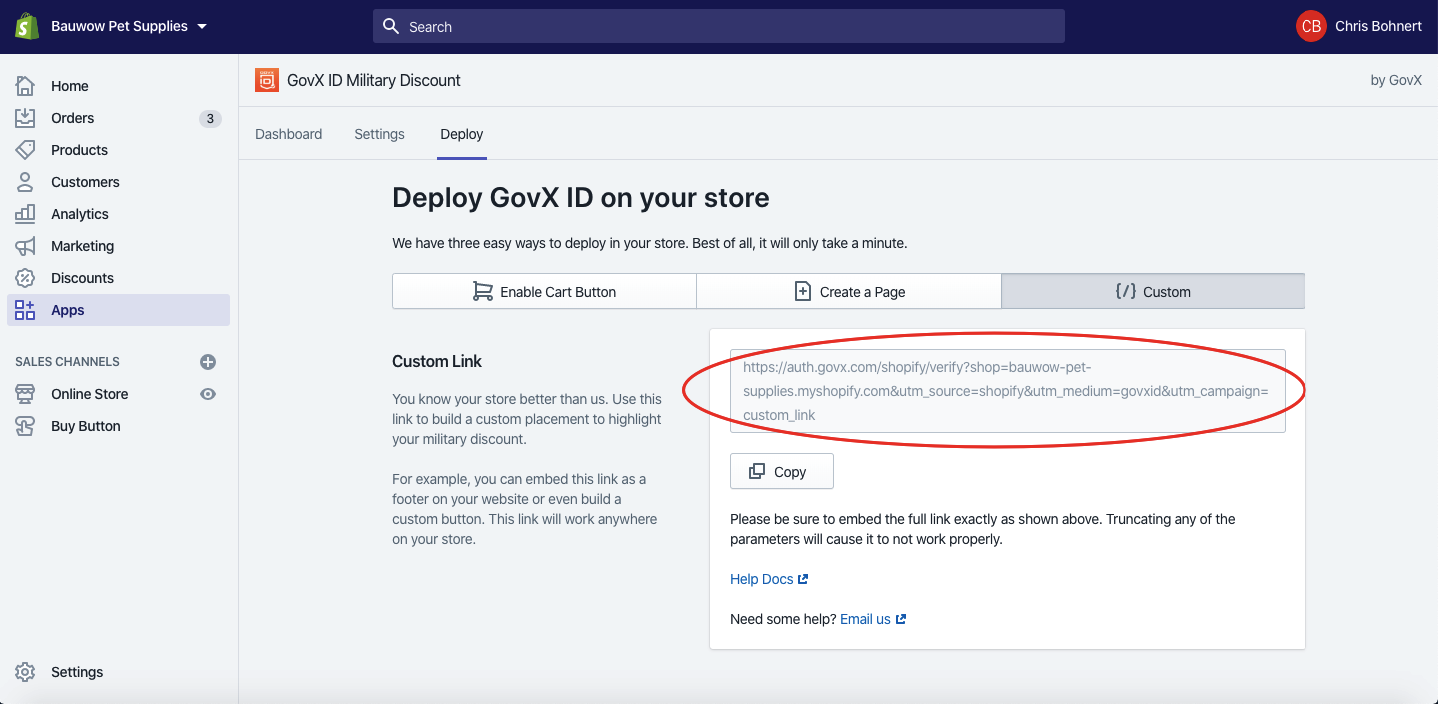 If you have any questions throughout the process, please contact us at partnersupport@govx.com.