We're thrilled to announce a slew of updates to the GovX ID Military Discount app. To access the latest features, just open the app from your store admin and you'll be prompted to re-authorize access. Any of the customer-facing features will automatically take effect without any action required on your part. 
If you have any questions about the new features, please let us know at shopify@govx.com
Here's what's new!
Easier to deploy GovX ID button on your cart page
Your cart page is hands-down the best place to advertise your military discount program. It's a highly visible placement and it can help combat cart abandonment at a crucial step in the checkout process. 
With the new deployment flow, it's easy to launch the GovX ID button in your cart. Just click the "Install" button and we'll inject the button at the bottom of the cart.liquid.template file in your store theme. That means you don't have to mess with any code!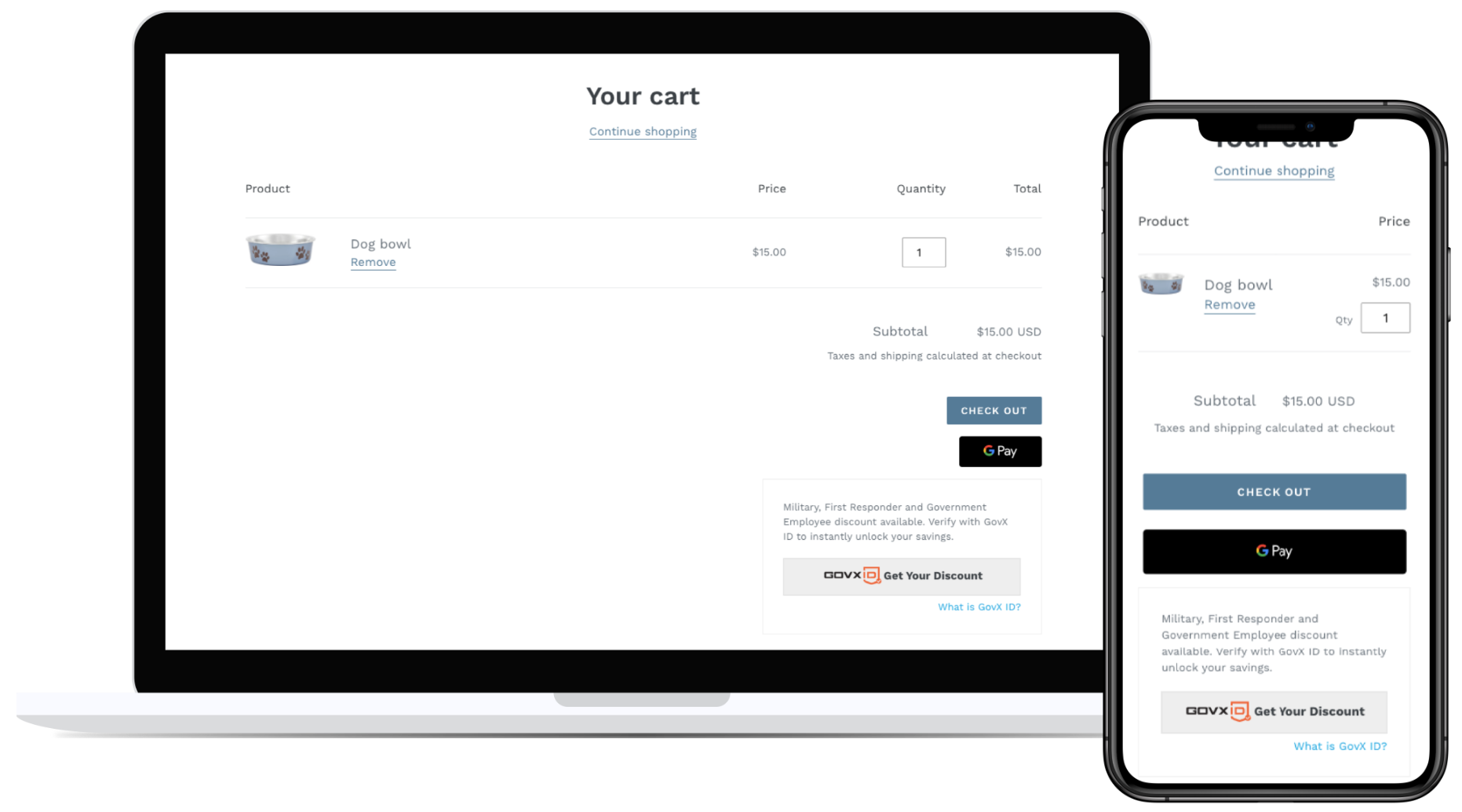 Launch a military discount page in your store
 A great way to promote your Military and First Responder discount is to build a custom page on your store that highlights the offer. This gives you a single page to which you can send marketing and it gives you a way to capitalize on SEO traffic.
With the new deployment flow, just click the "Create Page" button and we'll automatically create a fully custom page in your store. 
We use a simple template that is easy to read and works well on mobile devices. And we'll automatically match the page content to your app settings.
After you create the page, it will be available in the page menu in your store admin. This allows you to further customize the page content directly in the page editor if you want.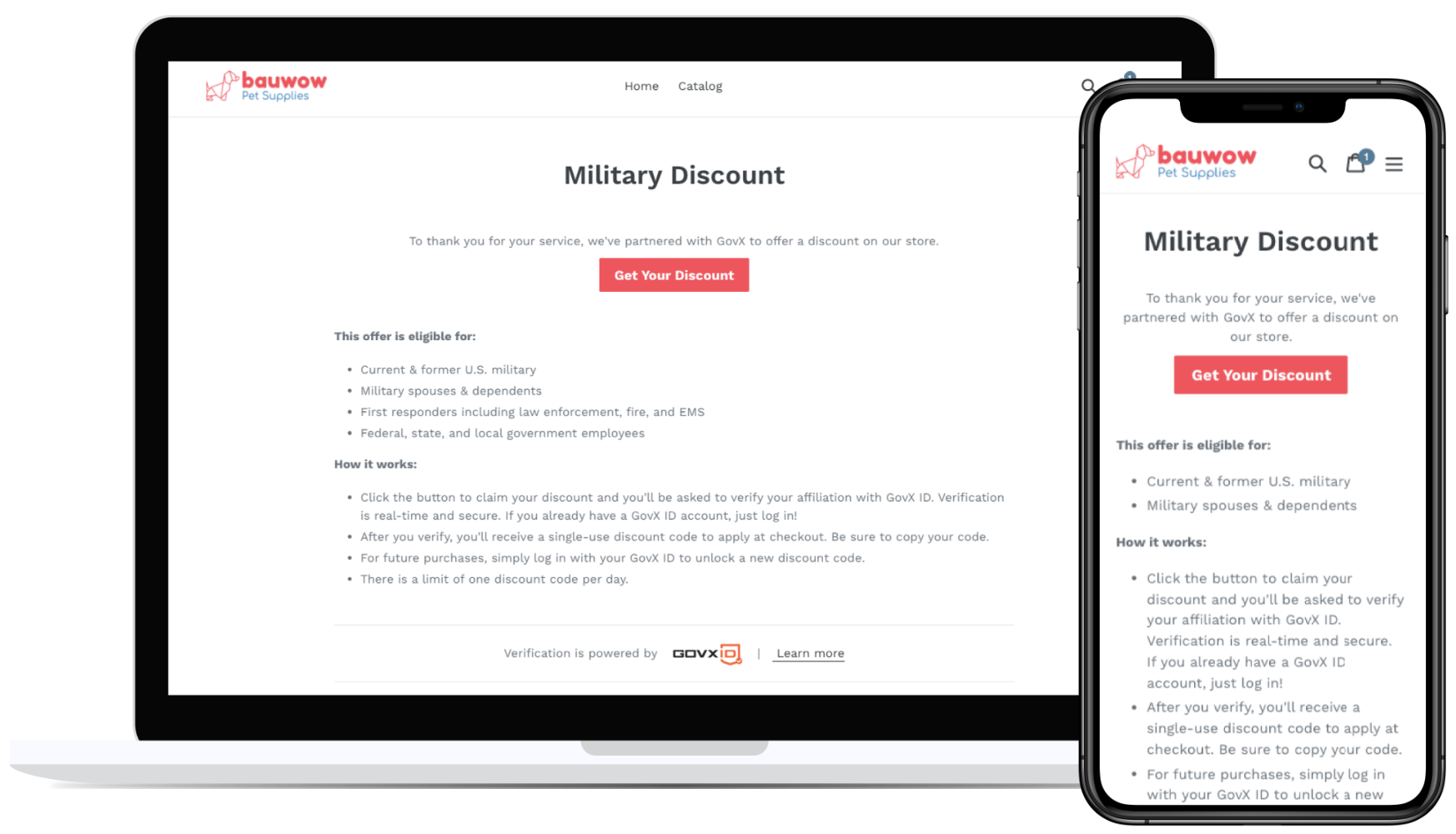 Limiting coupons to collections
When setting up your discount in the app settings, you can now limit usage to specific collections in your store. This allows you to control the scope of the discount offer.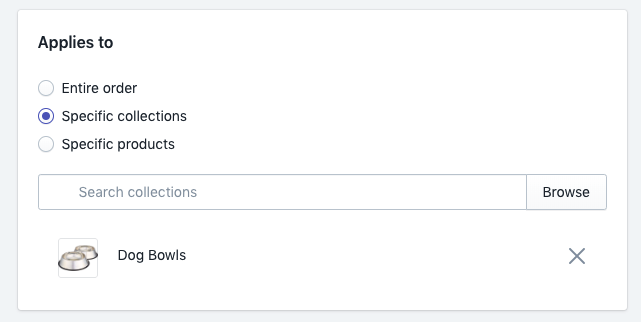 Verification as a pop-up on desktop
We want to keep your store front-and-center at all times. When a customer now accesses verification on a desktop computer, we'll open the GovX ID window as a popup. This makes sure the customer feels like they never left your site. It helps make GovX ID feel even more integrated into your store experience.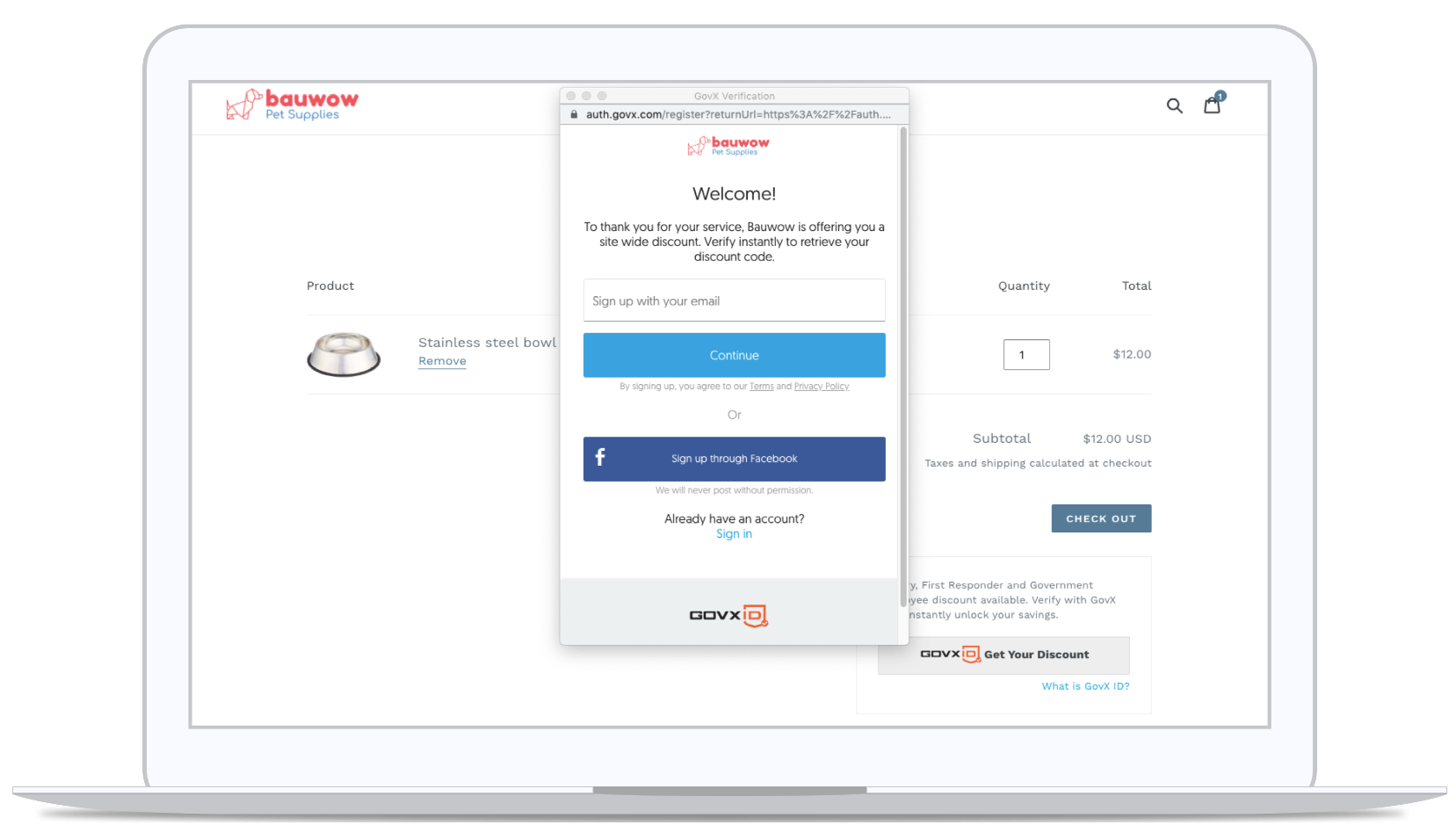 Copy button on discount code screen
This usability enhancement makes it easier for a customer to get their coupon code before heading into your checkout process.
When a customer is verified, we automatically show them a single-use code that they have to paste into the discount field during checkout. But selecting the text and double-clicking to copy can be a pain, especially on mobile.
By adding the "Copy" function, customers can now click anywhere in the coupon code field to automatically copy the code to their clipboard. That means we can get them into your checkout flow even faster!