GovX ID handles all communication with the registrant during the verification process. This includes the following emails.
Auto-approval email
Manual approval email
Rejection email
Password reset email
We intentionally keep these emails simple and use them as touch-points to help registrants get verified and redirected back to your site.
Auto-approval email
Sent after a registrant is verified in real-time.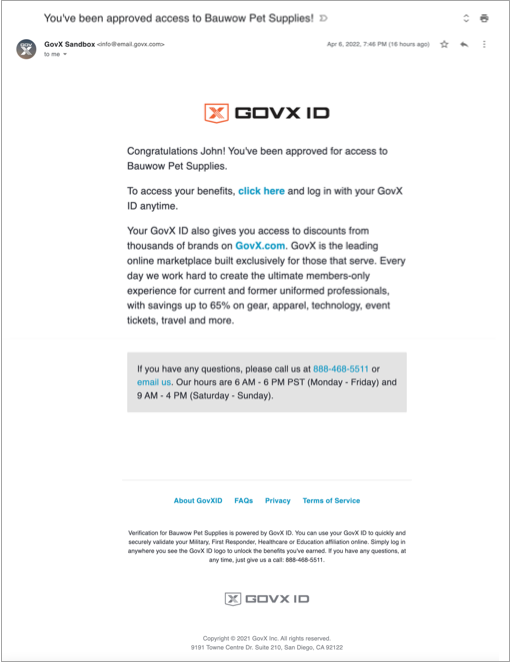 Manual approval email
Sent after a registrant has been manually approved by our staff.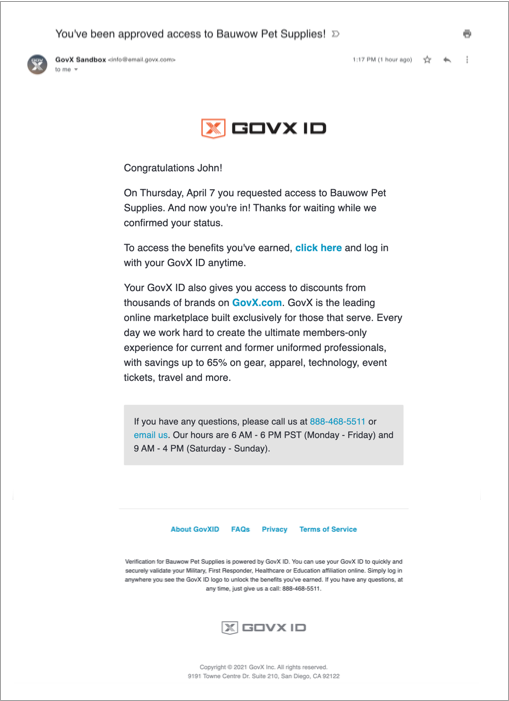 Rejection email
Sent if, after a manual review, the registrant could not be approved. This email includes the reason for the rejection and directs the customer back to the verification flow.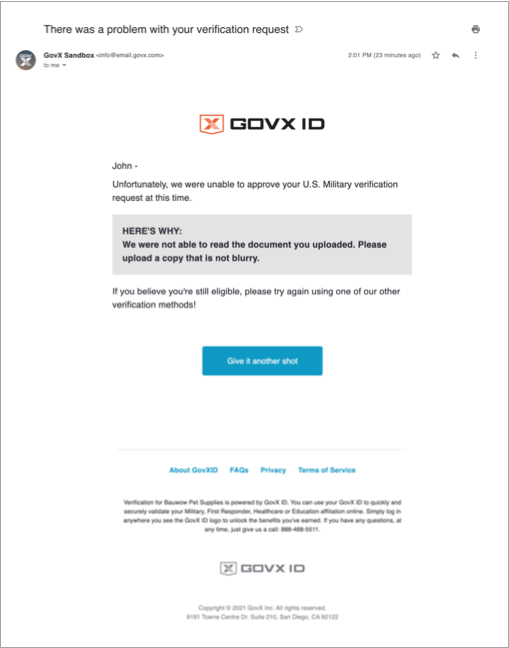 Password reset email
Sent if a customer requests to reset their GovX ID password.