When you opt-in to the GovX Marketplace, you are creating an app subscription in Shopify. It is this subscription that allows us to seamlessly bill your store for sales we refer from GovX.com.
Billing Limits
All app subscriptions in Shopify have a billing limit. This is the maximum amount we can charge you each month. The default billing limit is set to $10,000, however, since invoices are based on the volume of orders we drive, it is possible for us to exceed this limit.
If this happens, you will need to adjust the subscription billing limit in your Shopify store admin in order to continue to participate in the GovX Marketplace. To do this, follow the steps below.
Step 1
Log into your Shopify store admin and click on Finances >> Billing. You will see a list of all Active subscriptions.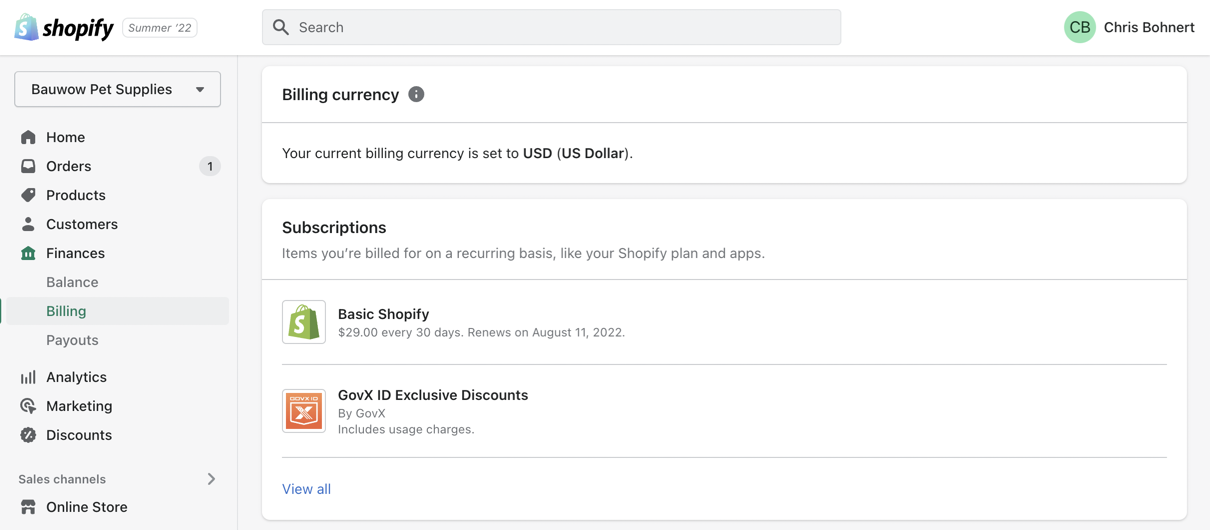 Step 2
Click on the "View all" link on the subscription list. This will take you to a screen as shown below.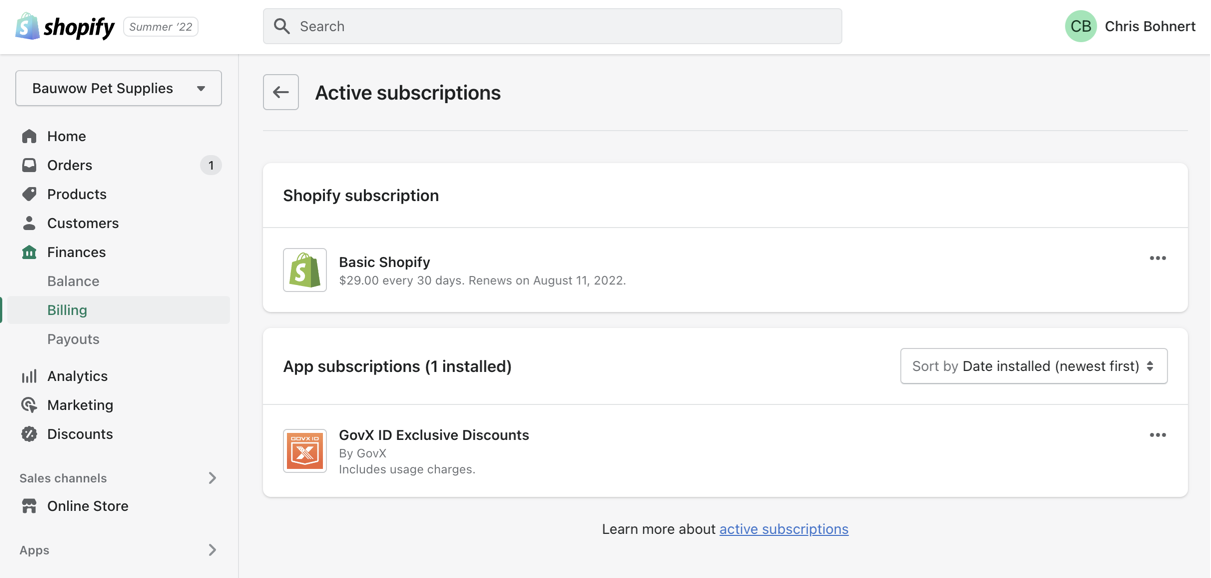 Step 3
Find the GovX ID app in the list of app subscriptions and click on the menu to the right. Then click on "View spending limit".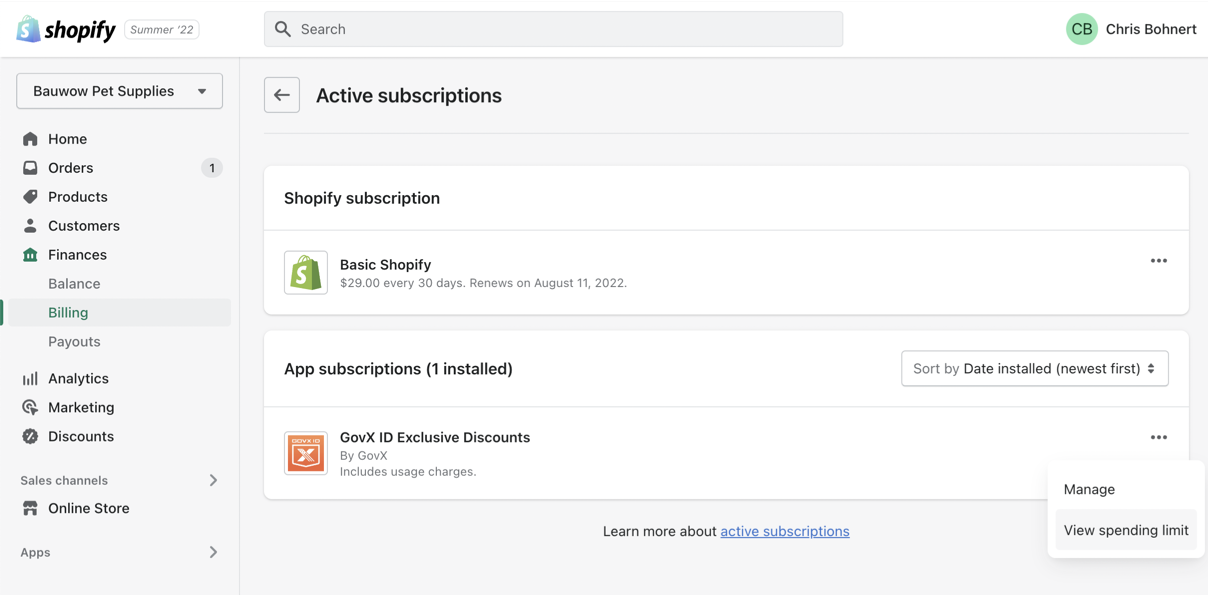 Step 4
You'll see a pop-up with the current spending limit and a field to enter a new spending limit amount. Go ahead and enter the desired amount here. You'll likely have discussed this amount with the Category Manager assigned to your account.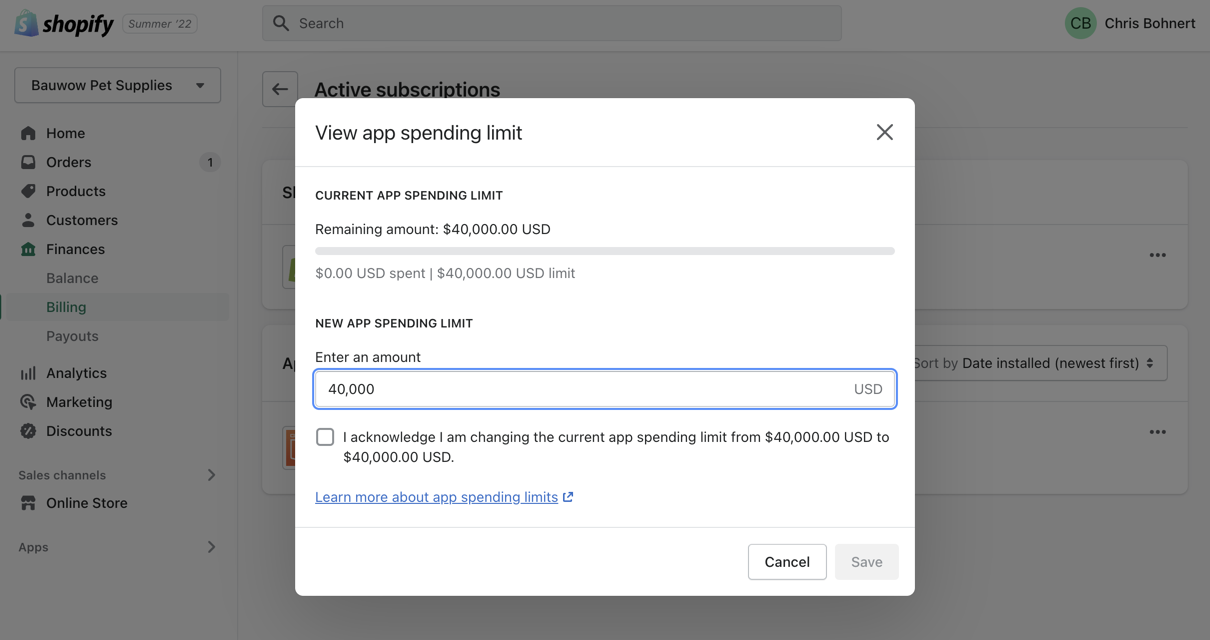 Step 5
Finally, make sure you click the acknowledgment checkbox and then click save at the bottom of the pop-up.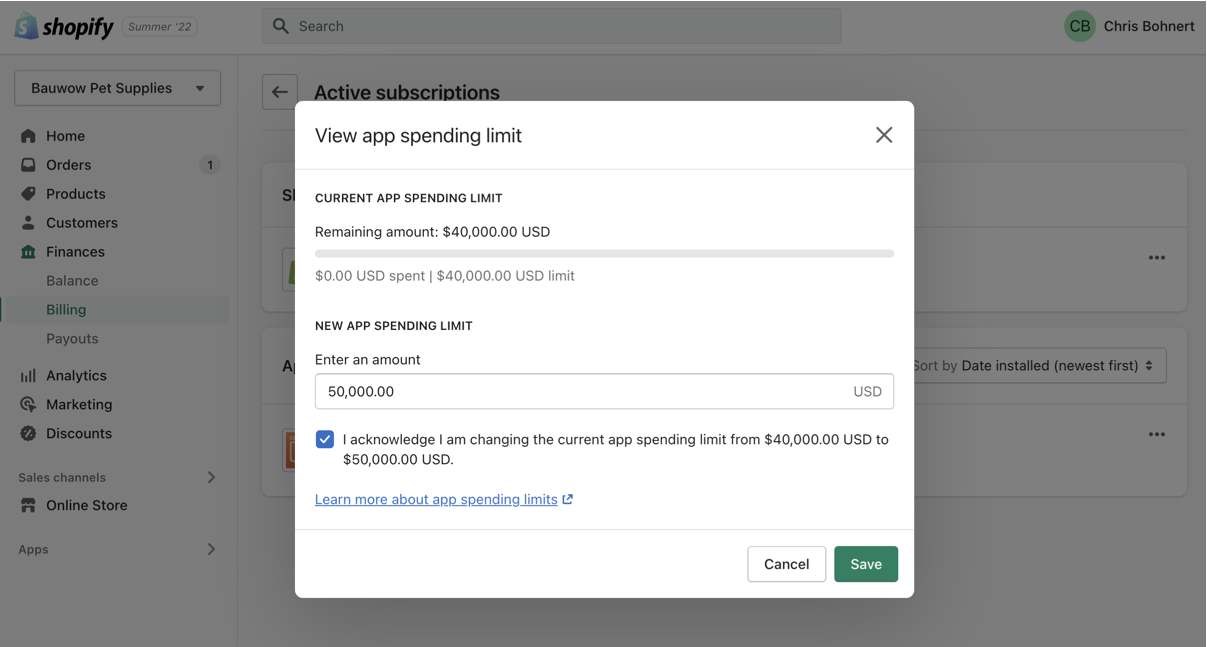 If you have any questions throughout the process, please contact us atpartnersupport@govx.com.