Reporting Dashboard
The GovX ID Shopify app gives you access to detailed reporting to track the effectiveness of your military discount offer. The GovX ID Dashboard is your command center to understand how the program is performing.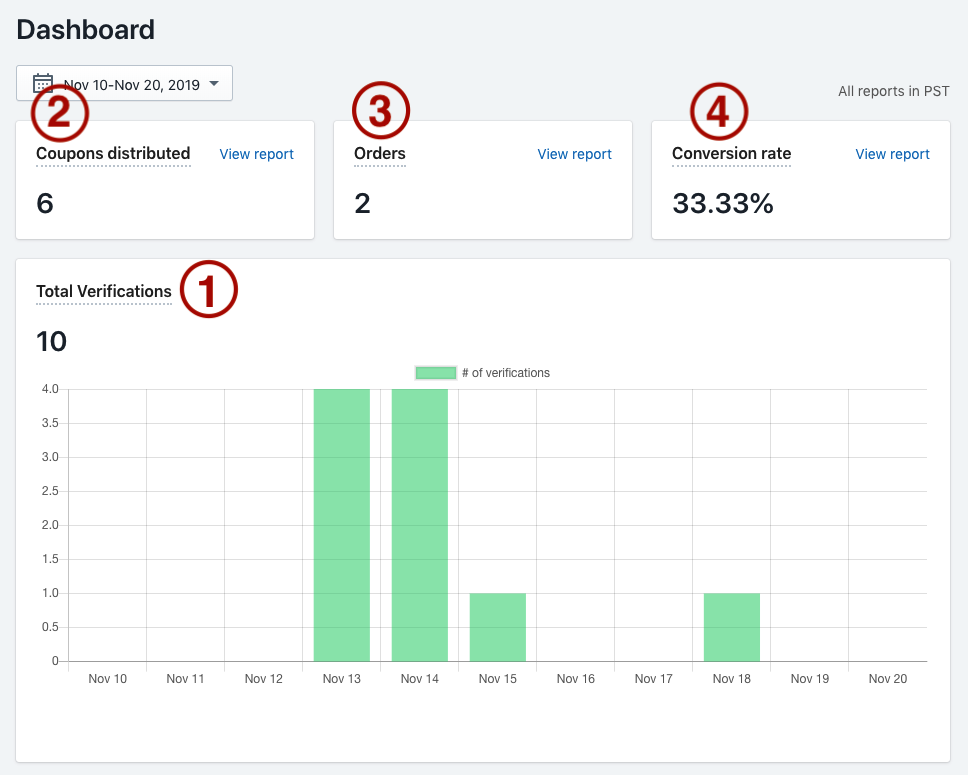 | Measure | Description |
| --- | --- |
| 1) Verifications | Tracks the total number of approved verifications through your app. This is a total count of verifications; not unique users. So, if the same customer logs in to retrieve a code three times, they will register three verifications. |
| 2) Coupons | Tracks the number of unique coupon codes we distribute. Remember that customers are limited to one coupon code per 24 hours and, if a coupon code is not used, we will reissue the same code to the customer if they return at a later date. As such, the coupons distributed will always be equal to or less than the number of verifications. |
| 3) Orders | Tracks the number of orders that redeemed a coupon code. These are just the orders that were driven by your military discount program. |
| 4) Conversion rate |  Measures the % of coupons that were redeemed. For the purpose of this report, we will log the conversion on the date the coupon was issued, even if the order occurred later. So, if I got the coupon on Monday but waited to order until Wednesday, you'll see the coupon conversion show up on Monday.  |
Downloading GovX ID Orders
All GovX ID discount codes start with the prefix "GX-". So, the easiest way to get a list of customers that have verified through the app is to export your orders. This will give you an excel file that includes a row for each order placed and a column for discount code. 
To export your orders, go to Orders > All Orders and click "Export" in the upper left corner. You'll then be able to select the orders you want to export.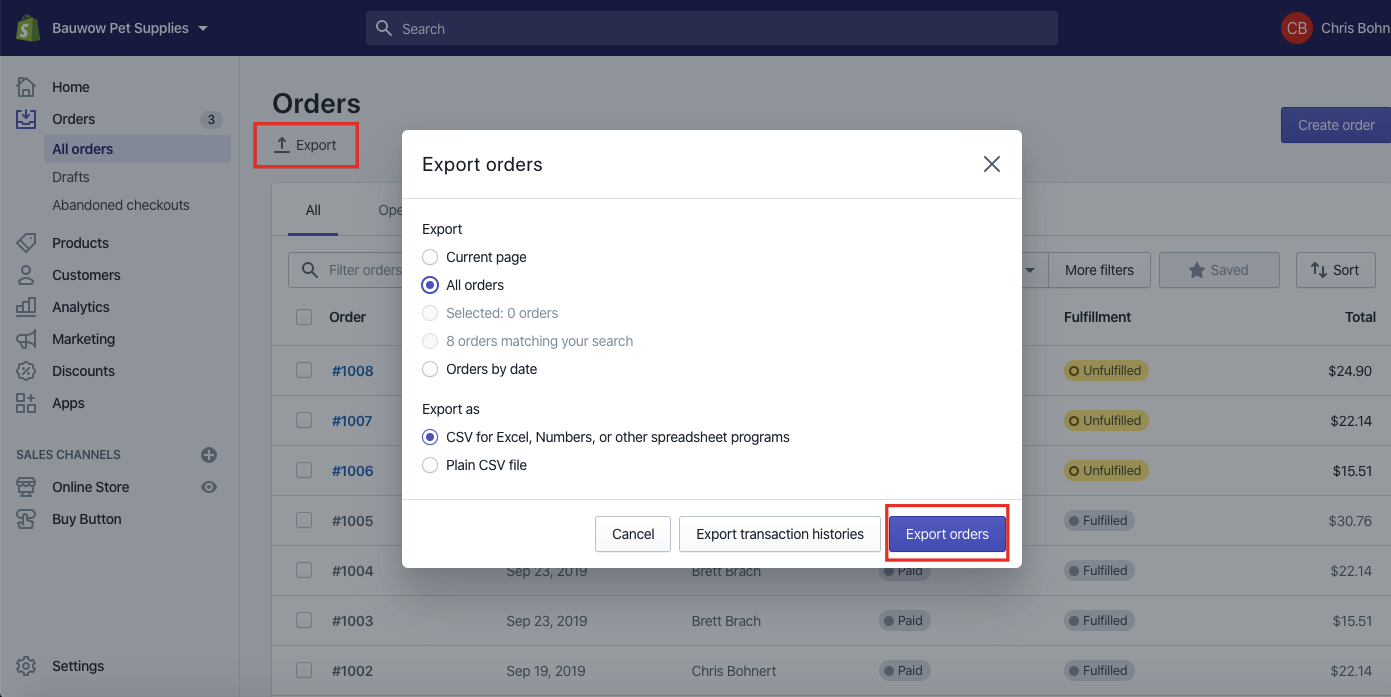 Shopify will email you the CSV file for Excel when ready. Open the document and sort the column called "Discount Code" to group all the codes starting with "GX-".