A great way to promote your Military and First Responder discount is to build a custom page on your store that highlights the offer. This gives you a single page to which you can send marketing and it gives you a way to capitalize on SEO traffic.
With GovX ID, you can launch a page with just the click of a button.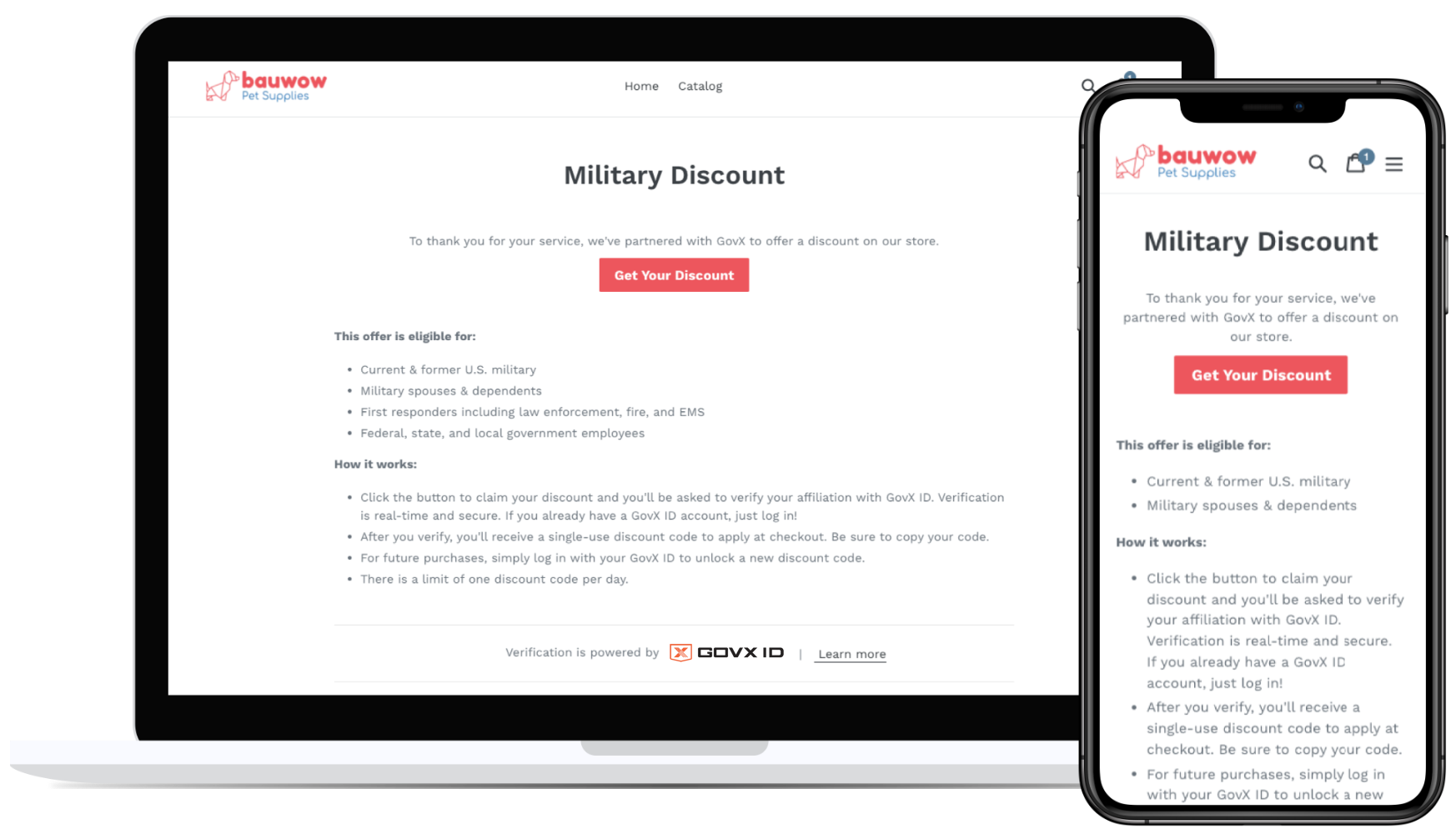 Creating a discount page
To create a custom discount page, simply navigate to the Deploy section of the GovX ID app in your store admin and click the big purple "Create Page" button. You'll then see a pop-up that asks you to customize your page settings:
Page Name

: You'll be asked to create a name for the page. Enter a custom name or just use the default provided. This page name will appear at the top of the page.

Button Color

: By default, we'll try to style the button to match your theme. This means we match the background and text color on the button to match other primary buttons in your store. However, some themes don't always play nice with our code. If something looks off after you've published the page, you can come back and set a custom color using our color-pickers.
We use a script to automatically populate the page content into a simple template that is easy to read and works well on mobile devices. That means the content on the page will automatically match your app settings. If you change the discount amount, the page will automatically present the new value. That means there is no maintenance required.
After you create the page, it will be available in the page menu in your store admin.
You can also unpublish or delete the page whenever you want.
Linking to your page
Once you've created the page, be sure to link to it from your store. You can easily add a link to your header or footer.
Just copy the page url from your Deploy dashboard.
Click on the "Navigation" link in the Online Store menu.
Then select the footer or main menu. Click "Add menu item" to create a new link.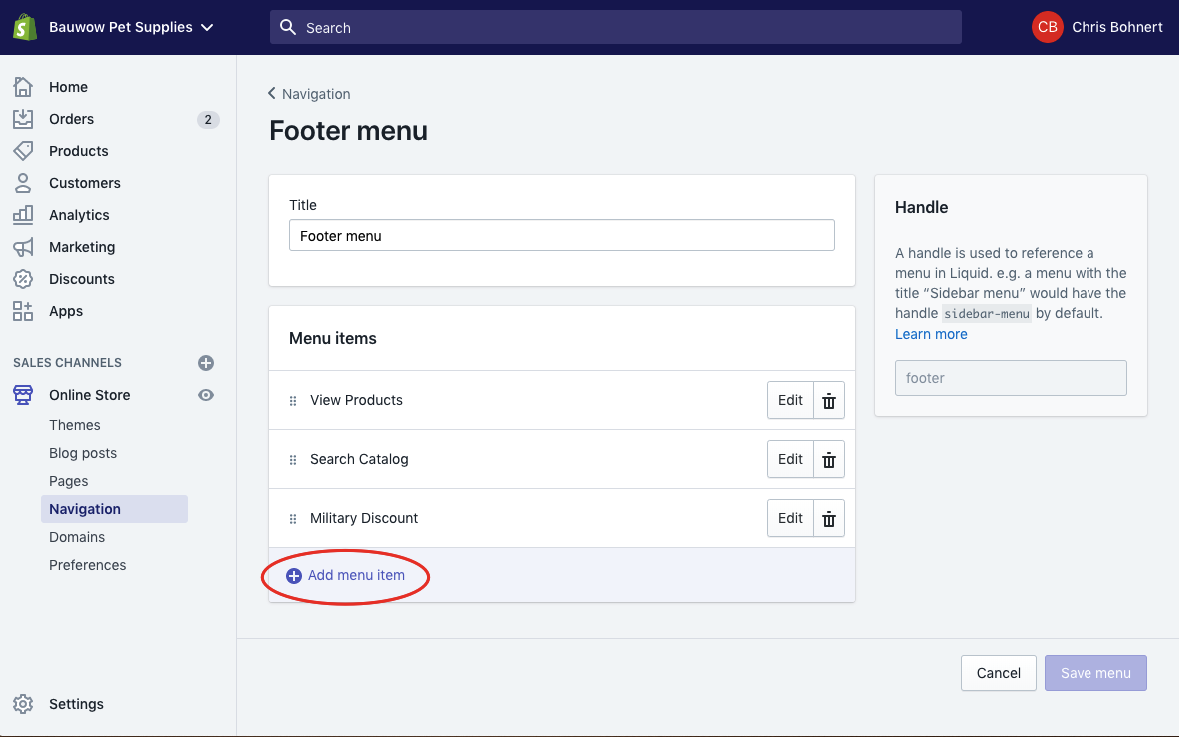 What else can you do with your page?
Your dedicated discount page is a great landing page for all your marketing channels. Share it with your followers on social media announcing your new discount program. You can also include a link to the page in promotional emails you send.
If you have any problems building your page, we're here to help! Shoot us an email at shopify@govx.com.