If you have ShipStation (Starter, Bronze) see section A.
If you have a ShipStation (Silver, Gold, Premium, and Enterprise) subscription see section B.
A. Generic Packing Slip
Coming Soon
B. Custom Packing Slip
1. Press the wrench icon at the top-right of ShipStation. It should bring you to the settings dashboard where you will click on "Packing Slips"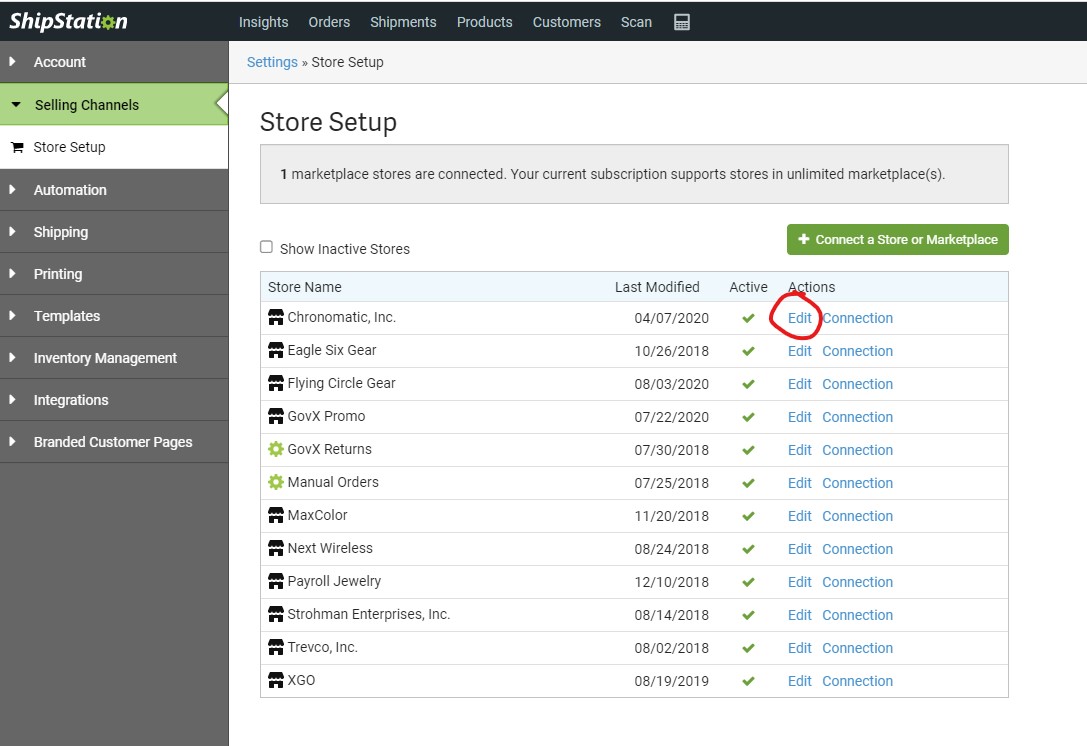 2. You are going to create a new packing slip by pressing the green, "New Packing Slip Template" button.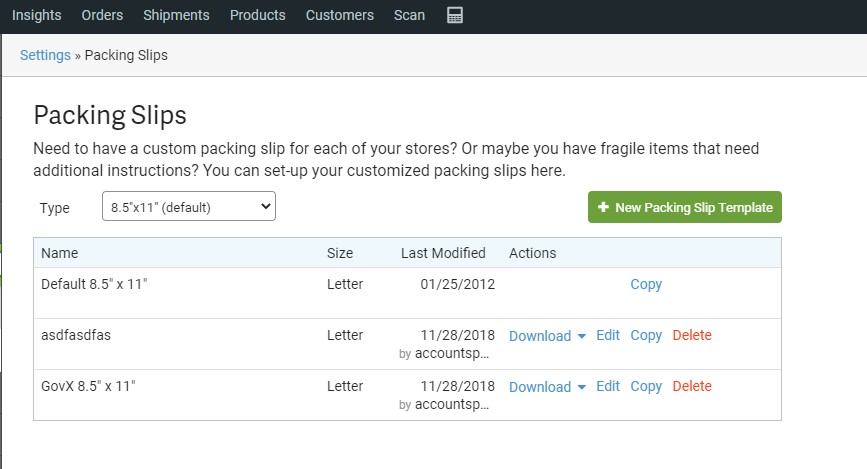 3. Name the new template, GovX 8.5" x 11" and begin copy pasting the attached html files to their respective sections.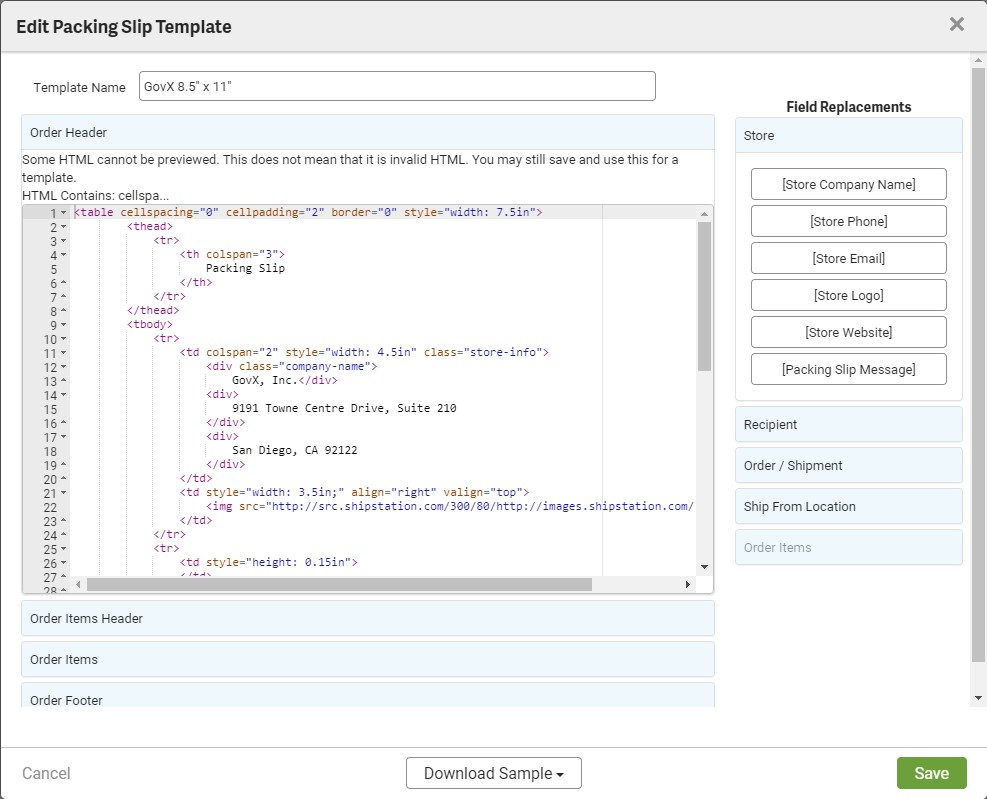 4. Once you are done creating the packing slip template. Go back to the wrench icon to get to settings. You will now need to look to the left and click on "Selling Channels" and "Store Setup" just underneath it.
Go to the GovX store you setup previously and press "Edit"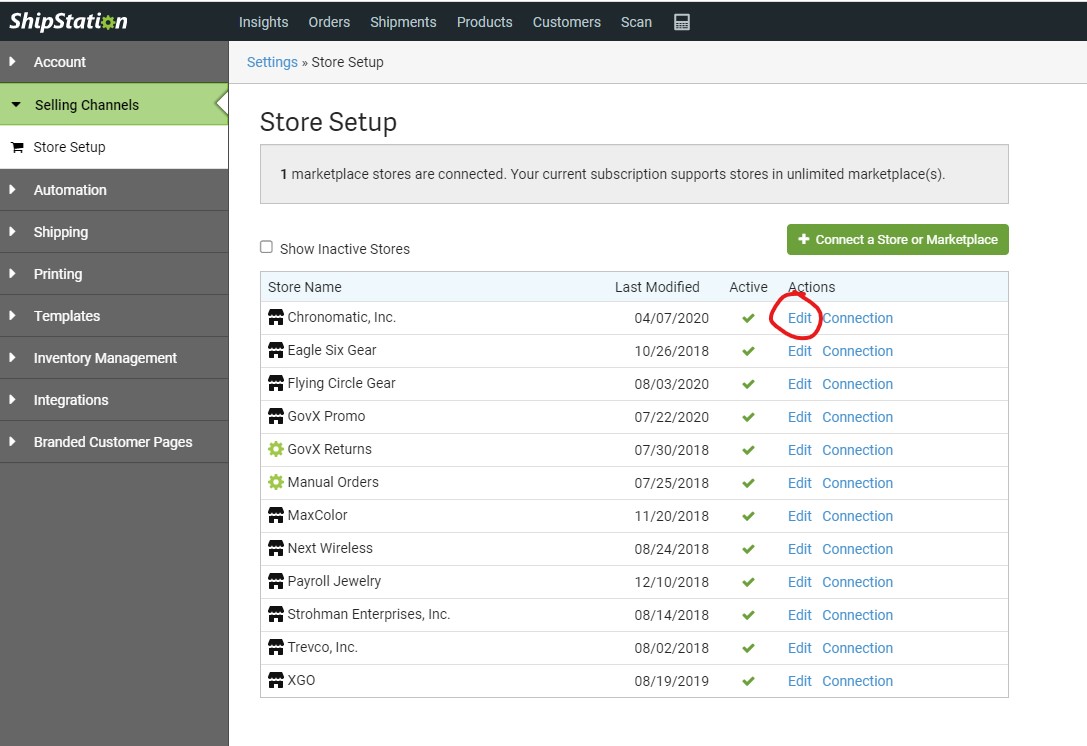 5. Go to the "Packing Slips" tab in the store settings and select the packing slip template you just created. Paste the attached "store packing slip footer.txt" message into the "Packing Slip Footer" text box: